Once we develop a polished brand image and attention-grabbing storyline differentiating your products from others, Scull Communications launches a broadband press campaign introducing and positioning your products in the market. Follow-up press offers further tantalizing details as we build the brand's storyline and raise product awareness for consumers and dealers if not selling direct).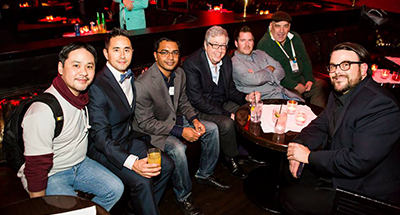 A finely-tuned Scull Communications "push-marketing" campaign links and multitasks all promotional opportunities. Your potent brand image and storyline is reflected on your website, injected into press releases and all other written communications, always on message, always building brand awareness. Show staff are motivated to stay on message, further enhancing your image.
Reviews and News items are sequenced for highest exposure. Long experience in specialist audio publishing offers a unique grasp of the review process, where even seasoned manufacturers often make mistakes. Avoid them all with our experienced guidance.
If required, Scull Communications' Dealer and Rep Support Package repurpose the marketing campaign for reps and dealers. A newsletter lets dealers know how your company is putting money in their pockets; always a persuasive argument. It's a golden opportunity to address the sales staff with news of reviews or editorial, ads, and new product introductions. Keep salespeople engaged and activated selling your brand. Tell them how to overcome potential issues and sell against the competition. It's a motivating training session wrapped up as a company-bonding Newsletter!