Successful companies manage growth with effective marketing and promotional strategies.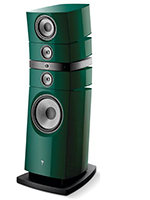 Scull Communications has wide-ranging experience on both sides of the CE equation: business (coordinated PR, marketing, brand building, communications, sales support and social media) as well as the publishing side after many years reviewing audiophile and headphone components.
We provide access, services, advice and strategies for compelling brand-building and marketing campaigns by coordinating websites, press campaigns, news items, social media and reviews.
Scull Communications' clients enjoy access to everything and everyone they need to succeed.
What can we do for you?